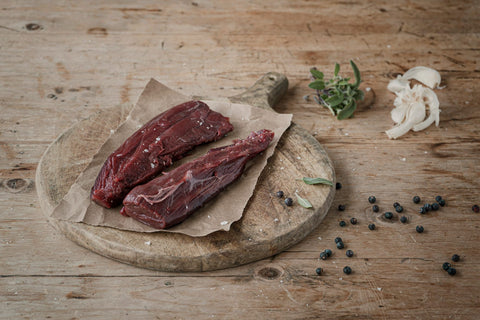 Bruern Estate
Venison - Loin
A personal favourite, you don't need much to make a fine meal of this. Sometimes we marinate this in some rosemary, thyme, salt, pepper and olive oil for 1-2 days. Sear in a hot skillet then pop in the oven for 15-20 mins. Guaranteed to make dinner party guests very happy!
All our venison is sourced from the woods at Bruern and is 100% wild. Our roe, fallow and muntjac deer have a natural diet of forage and pasture and have spent their life wandering happily around the Wychwood Forest and surrounding pastures.
We recommend 3 portions per 500g.