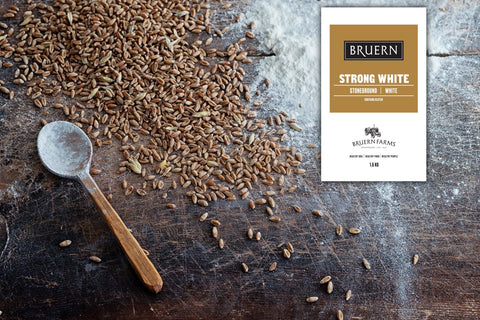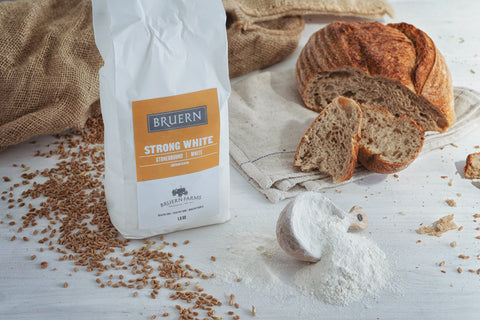 Bruern Estate
Bruern Blend White Flour
A modern population comprising three varieties of grain blended in the field. Milled on our New American Stone Mill and sifted with an 80% extraction. 
Available in 16kg, 25kg and 1.5kg bags. Priced at £1.30 per kg. Wholesale delivery available, discuss directly with Henry (see below).

Ideal for baking breads and pastries.
Protein: 13.8%
Hagberg: 326
Field location:  51.872939, -1.631738

N.B. There are no artificial additives in our flour and any blending of grains is done in the field, not in the mill. 

We enjoy building relationships directly with farmers, bakers and consumers, to show you that you can eat delicious pastries and bread with flour grown locally. We are challenging the current food and farming system, building a community and network where we improve biodiversity, reduce the supply chain and connect people to the food they eat in a meaningful way.

To become a wholesale customer or visit the farm email henry at Henry@bruernfarms.co.uk  or call him on 07805566773